5 Extremely Sour Cocktails
Sours are a popular choice for those who like a hit of tangy, eye-scrunching flavors in their cocktails. The traditional sour cocktail is a simple blend of a spirit, sour citrus juice, and a sweetener of some sort. However, mixologists have taken the sour cocktail to new heights with their creative concoctions, which now also use egg whites, bitters, and even marmalade and chickpeas. This article will introduce you to our top five super sour cocktail recipes, including an easy-to-make vegan Amaretto Sour recipe using a vegan egg white alternative.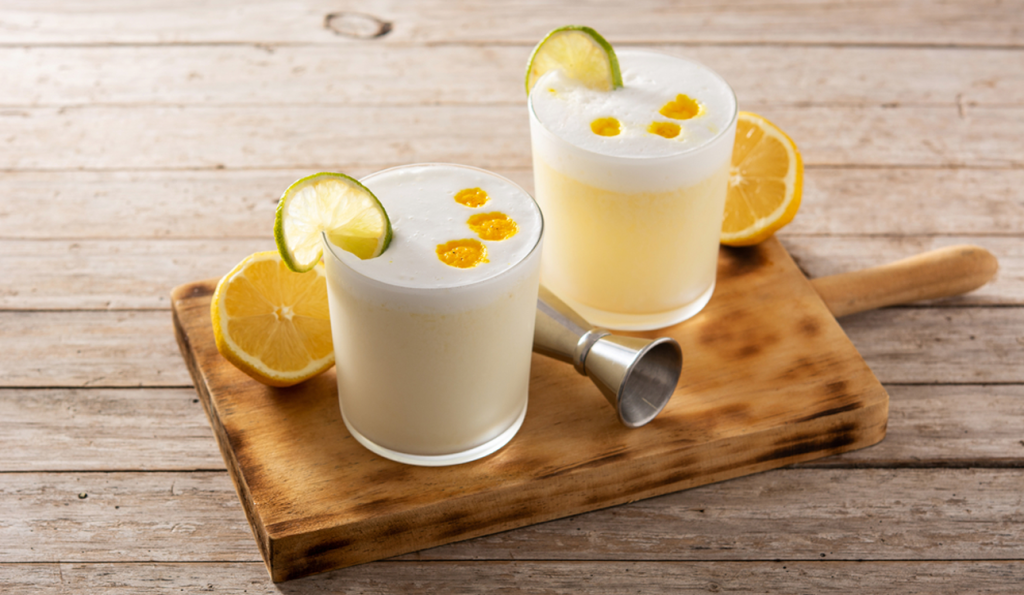 What is a sour cocktail?
Simply put, a sour in the cocktail world is a selection of cocktails that use a spirit, sour citrus juice, and sugar. The sour elements from the lemon, lime, grapefruit juice, etc., are usually a strong contender for the most hard-hitting component in these cocktails. However, they are balanced with alcohol and a sweet element to hit some of the five primary taste elements in food and drink.
Top Five Super Sour Cocktails
Whiskey Sour
The humble Whiskey Sour is the most iconic of all sours. You could even call it the Grandfather to all sour cocktail recipes. Traditionally, the cocktail recipe uses egg whites, Bourbon, lemon juice, syrup, and bitters, and it is a popular choice across the continents for its balanced sweet and sour flavor elements.
This drink also has a rich history involving scurvy-ridden sailors, Jerry Thomas, and Taylor Swift (haha, this almost sounds like the start of a bad joke).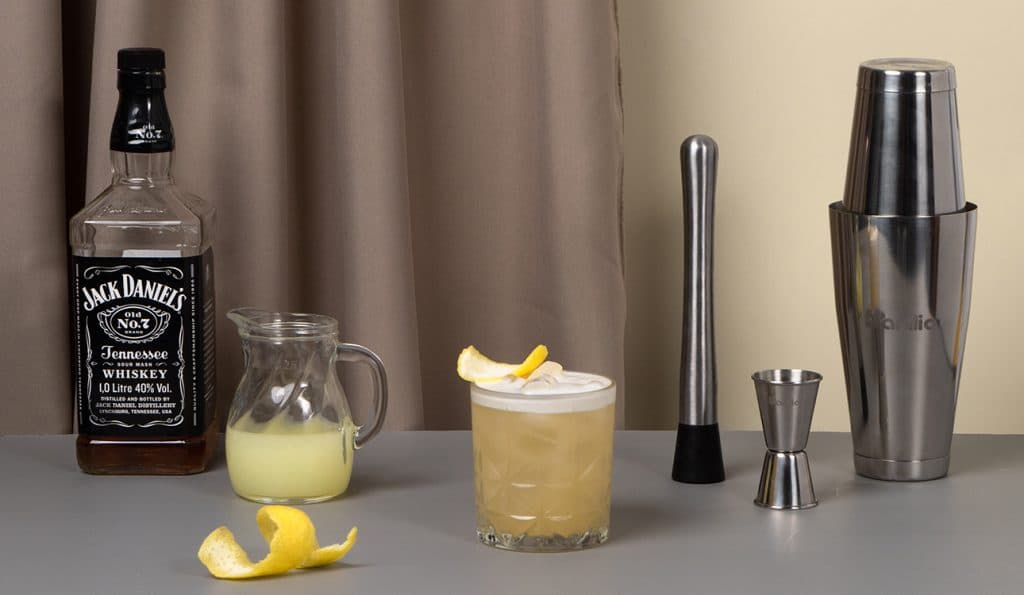 Weissen Sour
The Weissen Sour, otherwise known as the beer cocktail, is the ultimate lads' night-in mixer. However, with its tart lemony flavor, this refreshing drink is also ideal for summer sipping in the garden or around a BBQ.
The Weissen Sour recipe from our expert bartenders uses Heineken, but you can use your favorite beer to personalize this cocktail to your taste preferences. And as it uses orange marmalade for the sweet element, it is undoubtedly a showcasing cocktail worth talking about long after last orders.
Amaretto Sour
Ok, if the first two sour cocktails in this article sound a little too 'laddy' or old man for you, the refreshing almond-flavored Amaretto Sour may be just what you are looking for.
We have chosen to go vegan with this Amaretto Sour recipe so anyone can shake it up in their Barillio cocktail shaker. The aquafaba adds a foamy element to the cocktails without using egg whites. Aquafaba is simply the leftover water from a can of chickpeas after removing the solids.
Vegan Amaretto Sour Recipe
Use the jigger from your Barillio bartender kit to measure out 1.5 oz Amaretto liqueur (brands such as Disaronno and Lazzaroni are vegan-friendly), 1.5 oz freshly squeezed lemon juice, ½ oz simple syrup, and ¾ oz aquafaba (the liquid from a can of chickpeas) and add to your cocktail shaker.
Add ice and shake for 10-15 seconds.
Strain into a low ball or a martini glass and garnish with a Maraschino cherry.
Cosmopolitan
Although the Cosmopolitan is known for its pretty pink hue and elegant style, this glamorous cocktail is also part of the Sours family. Many people enjoy a Cosmo for its reputation as a classy drink after its cameo in the hit show Sex and the City. However, you may also enjoy a Cosmopolitan if you are after a fruity sour drink that doesn't taste too strongly of alcohol.
It uses vodka for the alcoholic elements alongside refreshing lime and cranberry juice cocktail. The cranberry is semi-sweet and a little sour and bitter. Finally, the triple sec in a Cosmo, a super sweet, orangey liqueur, rounds off the sweet element of this cocktail.
Find an easy Cosmopolitan recipe on the Barillio blog using just four ingredients with ice and shake it up to satisfy your sour cravings.
Paloma
Last on our list for Sour cocktail recipes is the Paloma, the best contender for Mexican-inspired Sour cocktails. The Paloma cocktail recipe uses lime juice, grapefruit juice, and fresh lemon, so you can trust this cocktail to curl your face up as you sip on the sour elements of this delicious drink. This is the perfect refreshing drink to sip by the pool on a warm spring and summer's day. Just don't forget to turn up the Latin tunes to set the mood.
Sour Cocktails FAQ
What are examples of sour elements in cocktails?
Sour elements in cocktails can include lemon juice, lime juice, grapefruit juice, and yuzu (a sour citrus fruit from China and Korea, but often associated with Japanese cocktails such as a Yuzu Chuhai). However, other citrus juices, such as orange, tend to lean on the sweet side, which isn't usually optimal for a Sour cocktail.
Sours can be made using most spirits, including gin, rum, whiskey, tequila, or vodka.
What is the basic principle for sour cocktails?
Although you can use one of the five sour cocktail recipes mentioned, or you can get creative and invent your own Sour!
Simply use the 3-2-1 principle to balance your cocktail: 3 parts spirit, 2 parts sour (such as lemon juice), and 1 part sugar.
How do you fix a cocktail that is too sour?
If you accidentally make your sour cocktail too sour, you can add a tad more sugar syrup or sweet element to your drink. Start by adding a small dash or half a teaspoon at a time and taste your drink as you go until you find that *chef's kiss* balance.
Summary
Whether you are a fan of a classic whiskey sour or prefer to mix things up and create a brand-new drink using the 3-2-1 principle, sour cocktails offer a wide range of flavors to satisfy your taste buds. So, grab your Barillio bartender kit and shake up one of these five extremely sour cocktails to impress your guests, or enjoy a refreshing drink on the weekend.