Zodiac Cocktail Recipes – Pisces sign
Pisces (February 19 – March 20)
Nothing but a wise cocktail with an artistic flare will do for the Pisces. As an old soul, you are in tune with your emotions and find listening to an easy skill to master. Therefore, you can always be found having interesting chats at a party and using your spirituality and wisdom to help you connect with others. Fortunately, you can nurse this cocktail while conversing with all sorts of characters. The whiskey sour is a classic and somewhat romantic drink that suits your personality. However, with the sweetener and lemon juice, there are layers to this cocktail that your indecisiveness can get on board with.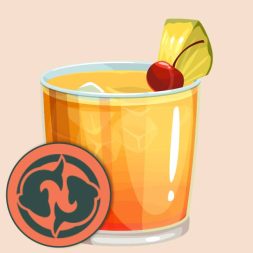 Whiskey Sour
Ingredients
2 oz

Whiskey

1 oz

Lemon juice

½ oz

Maple or other syrup

Ice

Optional: Garnish with orange peel.
Instructions
Add all ingredients (apart from the garnish) to your shaker and shake well for 30 seconds.

Strain the cocktail into an old-fashioned glass over ice.

Optional: Garnish with orange peel.


Tequila Sunrise Cocktail – Aries sign
Peach Bellini Cocktail – Taurus sign
Espresso Martini Cocktail – Gemini sign
Sangria Cocktail – Cancer sign
Dark and stormy Cocktail – Leo sign
Spiced Vanilla Apple Spritzer Cocktail – Scorpio sign
Mojito Cocktail – Sagittarius sign
Old Fashioned Cocktail – Capricorn sign
Cosmopolitan Cocktail – Aquarius sign
Whiskey Sour Cocktail – Pisces sign